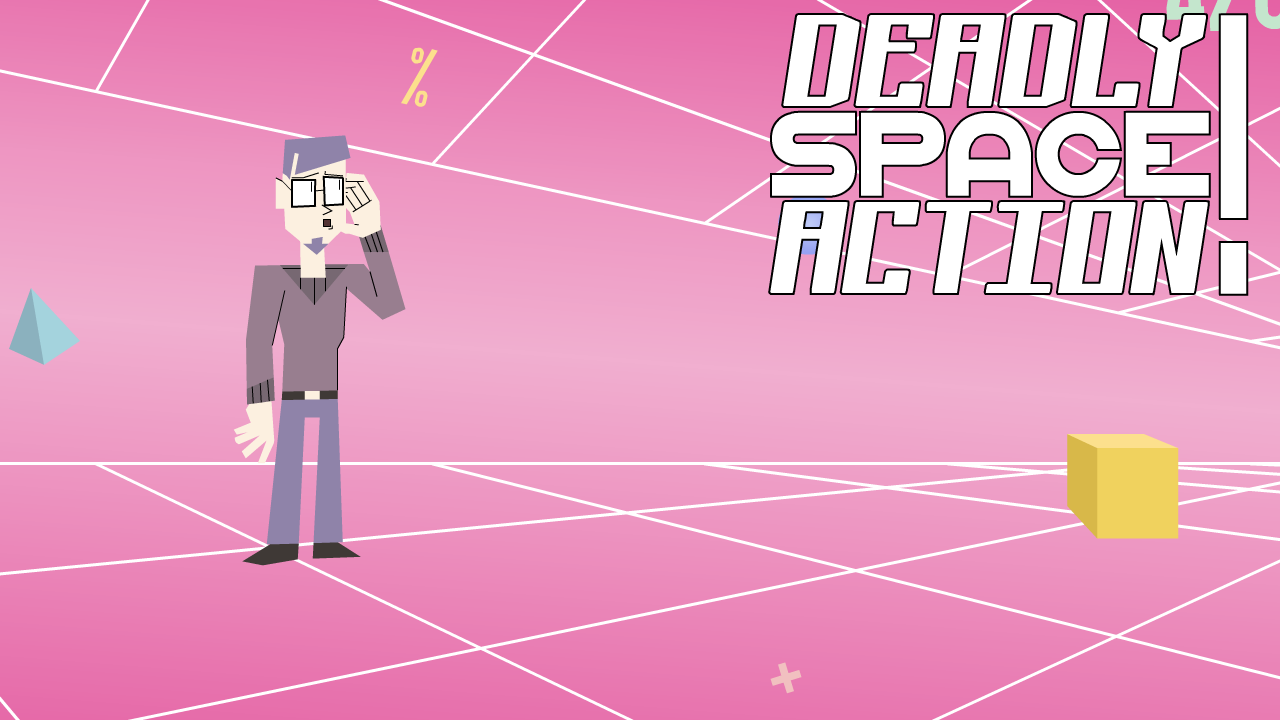 Who wants to watch cartoons for 5 minutes? Honestly I'm tired just typing 15 words. Deadly Space Action Minis solve a problem no one ever proposed: "how do I make my entertainment end faster?" Finally, the solution has arrived, and scientists are terrified: one minute cartoons!!
Taking place across the first two seasons, each mini is carefully constructed to give you at least one joke before immediately booking it for the exit, like the guy at your wedding reception who made everyone super awkward with his toast.
Here is the Minis lineup:
#1: HOLO-VICTORY (Airs TODAY!) - LeMarion builds a virtual simulation deck and the crew ruins it immediately.
#2: YOU GOTTA KEEP NEGOTIATIN' (Airs March 17) - The death ray is tampered with right before a hostile planet takeover, resulting in disaster.
#3: TAKE THIS JOB AND LOVE IT (Pt.1) (Airs March 24) - Madison is issued an ultimatum from LeMarion: find something she's good at, or get kicked out.
#4: YOU'RE TESTING MY OCCUPATIONS (Pt. 2) (Airs March 31) - The crew learns that Madison brings a brute force attitude to every job she takes.
#5: HACK'S OFF TO YA (Airs April 7) - The Antship's systems are infiltrated, and Orton is forced to hunt down the cyber-intruder.
#6: DEADLY SCHOOL ACTION (Airs April 14) - A rad to the max and totally tubular reinvention of Deadly Space Action all about staying in school where it's cool! School!!! Homework!!! Study halls!!!!!!!!
#7: ASTEROID RAGE (Airs April 21) - The Antship finds its way into an asteroid belt, revealing the awkward discovery that no one really knows how to pilot the thing.
#8: TROLLING THUNDER (Airs May 19) - LeMarion demands retaliation to the person who left a snarky comment on his website.
#9: DOLL HAVE WHAT SHE'S HAVING (Airs June 23rd) - The crew tries to take over a planet of "sentient" action figures.
#10: NOW IT'S MERCENAL (Airs July 21st) - Ashley discovers LeMarion is being hunted, and tries to save him so that she can kill LeMarion herself.
#11: SCARYNIGHT - (Airs October 27th) - Saige and LeMarion go candy hunting around the ship, only to end up trash collecting.
#12: BAD LUCK OF THE CONSPIRISH (TBD) - Orton may have orchestrated a lot of events behind the scenes, but he's not much of a mastermind.